Notice
: Trying to access array offset on value of type bool in
/var/www/mednovosti/data/www/mednovosti.info/wp-content/themes/reboot/vendor/wpshop/core/src/Advertising.php
on line
379
Notice
: Trying to access array offset on value of type bool in
/var/www/mednovosti/data/www/mednovosti.info/wp-content/themes/reboot/vendor/wpshop/core/src/Advertising.php
on line
379
Notice
: Trying to access array offset on value of type bool in
/var/www/mednovosti/data/www/mednovosti.info/wp-content/themes/reboot/vendor/wpshop/core/src/Advertising.php
on line
379
Notice
: Trying to access array offset on value of type bool in
/var/www/mednovosti/data/www/mednovosti.info/wp-content/themes/reboot/vendor/wpshop/core/src/Advertising.php
on line
379
Notice
: Trying to access array offset on value of type bool in
/var/www/mednovosti/data/www/mednovosti.info/wp-content/themes/reboot/vendor/wpshop/core/src/Advertising.php
on line
379
Notice
: Trying to access array offset on value of type bool in
/var/www/mednovosti/data/www/mednovosti.info/wp-content/themes/reboot/vendor/wpshop/core/src/Advertising.php
on line
379
Notice
: Trying to access array offset on value of type bool in
/var/www/mednovosti/data/www/mednovosti.info/wp-content/themes/reboot/vendor/wpshop/core/src/Advertising.php
on line
379
Notice
: Trying to access array offset on value of type bool in
/var/www/mednovosti/data/www/mednovosti.info/wp-content/themes/reboot/vendor/wpshop/core/src/Advertising.php
on line
379
Notice
: Trying to access array offset on value of type bool in
/var/www/mednovosti/data/www/mednovosti.info/wp-content/themes/reboot/vendor/wpshop/core/src/Advertising.php
on line
379
Notice
: Trying to access array offset on value of type bool in
/var/www/mednovosti/data/www/mednovosti.info/wp-content/themes/reboot/vendor/wpshop/core/src/Advertising.php
on line
379
Notice
: Trying to access array offset on value of type bool in
/var/www/mednovosti/data/www/mednovosti.info/wp-content/themes/reboot/vendor/wpshop/core/src/Advertising.php
on line
379
Notice
: Trying to access array offset on value of type bool in
/var/www/mednovosti/data/www/mednovosti.info/wp-content/themes/reboot/vendor/wpshop/core/src/Advertising.php
on line
379
Notice
: Trying to access array offset on value of type bool in
/var/www/mednovosti/data/www/mednovosti.info/wp-content/themes/reboot/vendor/wpshop/core/src/Advertising.php
on line
379
Notice
: Trying to access array offset on value of type bool in
/var/www/mednovosti/data/www/mednovosti.info/wp-content/themes/reboot/vendor/wpshop/core/src/Advertising.php
on line
379
Notice
: Trying to access array offset on value of type bool in
/var/www/mednovosti/data/www/mednovosti.info/wp-content/themes/reboot/vendor/wpshop/core/src/Advertising.php
on line
379
Notice
: Trying to access array offset on value of type bool in
/var/www/mednovosti/data/www/mednovosti.info/wp-content/themes/reboot/vendor/wpshop/core/src/Advertising.php
on line
379
Notice
: Trying to access array offset on value of type bool in
/var/www/mednovosti/data/www/mednovosti.info/wp-content/themes/reboot/vendor/wpshop/core/src/Advertising.php
on line
379
Notice
: Trying to access array offset on value of type bool in
/var/www/mednovosti/data/www/mednovosti.info/wp-content/themes/reboot/vendor/wpshop/core/src/Advertising.php
on line
379
Notice
: Trying to access array offset on value of type bool in
/var/www/mednovosti/data/www/mednovosti.info/wp-content/themes/reboot/vendor/wpshop/core/src/Advertising.php
on line
379
Notice
: Trying to access array offset on value of type bool in
/var/www/mednovosti/data/www/mednovosti.info/wp-content/themes/reboot/vendor/wpshop/core/src/Advertising.php
on line
379
Notice
: Trying to access array offset on value of type bool in
/var/www/mednovosti/data/www/mednovosti.info/wp-content/themes/reboot/vendor/wpshop/core/src/Advertising.php
on line
379
Notice
: Trying to access array offset on value of type bool in
/var/www/mednovosti/data/www/mednovosti.info/wp-content/themes/reboot/vendor/wpshop/core/src/Advertising.php
on line
379
Notice
: Trying to access array offset on value of type bool in
/var/www/mednovosti/data/www/mednovosti.info/wp-content/themes/reboot/vendor/wpshop/core/src/Advertising.php
on line
379
Notice
: Trying to access array offset on value of type bool in
/var/www/mednovosti/data/www/mednovosti.info/wp-content/themes/reboot/vendor/wpshop/core/src/Advertising.php
on line
379
Notice
: Trying to access array offset on value of type bool in
/var/www/mednovosti/data/www/mednovosti.info/wp-content/themes/reboot/vendor/wpshop/core/src/Advertising.php
on line
379
Notice
: Trying to access array offset on value of type bool in
/var/www/mednovosti/data/www/mednovosti.info/wp-content/themes/reboot/vendor/wpshop/core/src/Advertising.php
on line
379
Notice
: Trying to access array offset on value of type bool in
/var/www/mednovosti/data/www/mednovosti.info/wp-content/themes/reboot/vendor/wpshop/core/src/Advertising.php
on line
379
Notice
: Trying to access array offset on value of type bool in
/var/www/mednovosti/data/www/mednovosti.info/wp-content/themes/reboot/vendor/wpshop/core/src/Advertising.php
on line
379
Notice
: Trying to access array offset on value of type bool in
/var/www/mednovosti/data/www/mednovosti.info/wp-content/themes/reboot/vendor/wpshop/core/src/Advertising.php
on line
379
Notice
: Trying to access array offset on value of type bool in
/var/www/mednovosti/data/www/mednovosti.info/wp-content/themes/reboot/vendor/wpshop/core/src/Advertising.php
on line
379
Notice
: Trying to access array offset on value of type bool in
/var/www/mednovosti/data/www/mednovosti.info/wp-content/themes/reboot/vendor/wpshop/core/src/Advertising.php
on line
379
Notice
: Trying to access array offset on value of type bool in
/var/www/mednovosti/data/www/mednovosti.info/wp-content/themes/reboot/vendor/wpshop/core/src/Advertising.php
on line
379
Notice
: Trying to access array offset on value of type bool in
/var/www/mednovosti/data/www/mednovosti.info/wp-content/themes/reboot/vendor/wpshop/core/src/Advertising.php
on line
379
Notice
: Trying to access array offset on value of type bool in
/var/www/mednovosti/data/www/mednovosti.info/wp-content/themes/reboot/vendor/wpshop/core/src/Advertising.php
on line
379
Notice
: Trying to access array offset on value of type bool in
/var/www/mednovosti/data/www/mednovosti.info/wp-content/themes/reboot/vendor/wpshop/core/src/Advertising.php
on line
379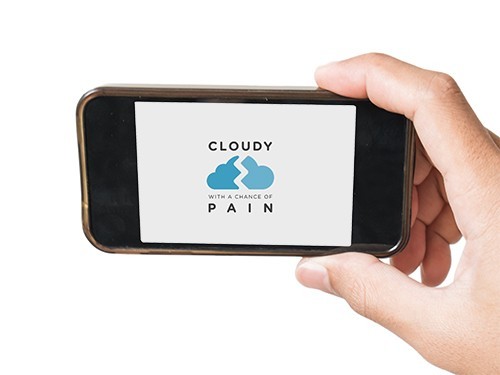 Для того, чтобы выяснить, почему перемена погоды вызывает обострение болей у людей, страдающих артритом и другими заболеваниями, ученые из Университета Манчестера (University of Manchester) запустили проект Cloudy with a Chance of Pain («Облачно, возможна боль») и разработали специальное приложение для смартфона. С их помощью авторы планируют собирать данные о самочувствии британцев, решивших принять участие в исследовании.
Смартфон поможет вести более активный образ жизни. Это утверждают исследователи из Онкологического центра Андерсона (MD Anderson Cancer Center), которые провели исследование, результаты которого свидетельствуют о том, что напоминания в телефоне действительно эффективны при борьбе с сидячим образом жизни.
Стать пользователями мобильного приложения UMotif и участниками исследования смогут британцы старше 17 лет, страдающие хроническими болями и артритом. Ежедневно в течение года каждый из добровольцев будет отправлять данные о своем самочувствии и болевых ощущениях, а приложение сопоставит эту информацию с прогнозом погоды.
Участникам исследования предлагается не только сообщать о своем состоянии, но и делиться мыслями о природе болей. Автор идеи Уилл Диксон (Will Dixon) считает, что проект поможет больше узнать о том, как погода влияет на самочувствие людей с артритом.
Источник: medportal.ru